THREE AREA LOCATIONS
2201 South First Street, Champaign
206 East University Avenue, Urbana
1401 West Green Street, Urbana
(217) 278-7700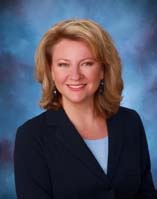 Ms. Susan Toalson is the Vice President of Community and Business Development at UIECU. She joined the credit union in 2010. Toalson received her Bachelors of Science in Organizational Leadership from Greenville College. She has served on numerous campus and community planning committees, and volunteers her time with a variety of local community programs.
Got a question? Ask Susan Toalson of the UIECU!
Click here to submit your question!
---
Podcasts